VOLA International Studio
London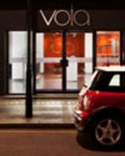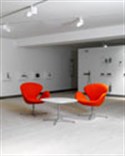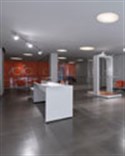 In April 2009 VOLA open its international VOLA Studio in London. Conveniently located in central London, the VOLA Studio operates on two levels, with a showroom of all new VOLA products on the ground floor and a meeting room and extra showroom facilities on the lower ground.

A key element of the design was to create a simple but colourful context for showcasing and testing the products within a flexible environment. On the lower ground level VOLA will also run regular product training sessions, together with other events aimed at architects, interior designers, plumbers, property developers and other professional specifiers.

The new London showroom is located on the east side of Great Portland Street,
W1, close to the junction of Margaret Street. Oxford Circus Underground station is a few minutes walking distance.

VOLA International Studio
32-36 Great Portland Street
London W1W 8QX
Tel: 020 7580 7722
e-mail: sales@vola.co.uk
Opening hours
The VOLA Studio is currently open by appointment only. Please email sales@vola.co.uk